Government Free Courses: The main goal of developing the state into a skilled hub through skills training is to develop rural Youth to enhance and increase their employable skills to fulfill the requirement. The main goal is to boost people from below poverty.
How Government Free Courses is important for a successful career?
Elysian Skill Training is formed with a prime focus on Providing Skill Development Courses. Elysian Skill has been developed to promote Skill Enhancing programs in Government Free Courses for rural Youth. We are in the Skill Training field, primarily in Skill Development Training programs of Government Schemes like,
DDU-GKY (Deen Dayal Upadhyaya Grameen KaushalyaYojana)
TNSDC (Tamil Nadu Skill Development Corporation)
TAHDCO (Tamil Nadu Adi Dravidar Housing Development Corporation)
NULM (National Urban Livelihoods Mission)
PMKVY (Pradhan Mantri Kaushal Vikas Yojana)
The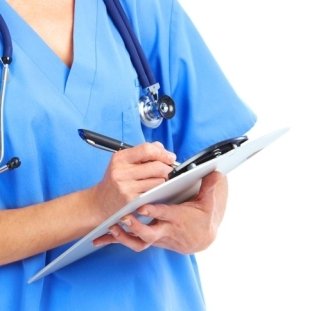 Medici Generici servizio di assistenza medica a domicilio Roma
Il nostro team fornisce un servizio di assistenza sanitaria domiciliare, garantendo professionalità e comfort per i pazienti a Roma.
primary focus of Elysian Skill Training is to provide professional end-to-end services in Skill-based Training and ensure the good knowledge of Rural Youth. Elysian Skill has experience providing academic services in the sector of Skill Development. We believe in leveraging strong experts to develop a passionate career in enhancing training modules to boost Skills through Government Free Certified Courses.
What are the benefits of Government Free Courses?
Creates employment opportunities for Youth, even those who need a career upgrade.
Equips chances for those who can't be able to learn the traditional courses for higher education.
All Government Courses are free to Enroll
Each course has Government-authorized Certification.
Why is Employee Skill Development Training Top Priority?
Strong technical skills are in demand among employers right now, yet these skills will need to be constantly updated to keep up with technological advancements. In addition, soft skills such as creativity, adaptability, problem-solving, and critical thinking are also becoming increasingly in demand. Most industries persist in being raided by new technology, which changes business operations and customer expectations. We offer a variety of courses for Youth from below poverty, such as bridging the gap between the Training center to tie up with the Government to provide Government Free Courses In Madurai. For businesses to remain relevant, they must start skill to their employees today.
Enhances job satisfaction
When professionals invest their time in developing employee talents, they are inspired to learn more and become more involved in their work. They feel respected and appreciated as a result of this action. The results of higher job satisfaction are decreased turnover and enhanced output. In our competitive economy, every sector is constantly evolving. It will help if you put much effort into making yourself a skilled Person. Elysian Skill Training becomes easier when you adhere to pertinent Government Free Courses. You have to stay current with new strategies and technological developments. It also considers shifting industry standards and rules. Companies specializing in skill development ensure you receive the training required to advance in your field. Courses we provide,
Beautician Course
Handicrafts Emporium
Mobile Service
Rubber Skill Development Council
Computer & Networking Course
How to enhance Government Free Courses among students?
Government Free Courses for individuals to enhance their skills. We also provide software and hardware Training courses for development consultancy services, and certified trainers conduct the training. We customize our training modules based on the assessment result and requirements of the Government. Since 2016, we have trained more students and have provided training and development consultancy service. We aim to provide opportunities for lifelong learning to give students and businesses professional, useful, and rewarding learning experiences to develop their knowledge with valuable professionals and improve their chances for academic and professional progress.
Developing an education campaign to raise awareness of the advantages of vocational training.
Conducting training or workshops with an educational focus in Institute.
Additionally, educational institutions and training facilities should take the initiative to offer rural residents vocational training so they can succeed.
Benefits of Up Skill through Government Free Courses
Adapting to modern technologies.
Increase in employee Self-esteem
Achieving the goals.
Helps personally and professionally.
Improves Rural People's Future through Government-Free Training
Ensure our services are accessible and meet our student's individual needs.
Provide training and education to open pathways for individuals to gain employment and advance their careers.
Provide high-quality services in expanding our services to the communities.
Career Guidance
At Elysian Skill Training, We provide Government Free Courses for Career Growth to enrich people from Remote areas. So for career growth, you can walk into Elysian Skill to enhance your career growth.
Industrial training
Soft & Technical skills
Personality Development
Computer Networking
Hardware Assistance
Final Thought
Elysian Skill Training is the Best Government Free Training Courses Provider that offers top Skill Training Courses with a practical learning experience. Students from Rural areas can enrol for free. We arrange a free class to provide clarity of our qualified trainers and our well-equipped environment. Learn the right skills through our Free Training and curriculum to execute through Skill Development Courses by Government. According to the learning requirements for the complete technical skills through our Skill Training.